Let's say your receptionist calls in sick, or has some annual leave coming up. The quickest and easiest way to fill the gap immediately, is to hire a pre-vetted Weployee who is available and job-ready from the moment you need, reducing the need for time spent on briefing recruiters, waiting for applications and interviewing potential candidates.
Perhaps you don't even have a receptionist yet but your team is growing and administrative needs are spilling over into the day to day and impacting deliverables. Why not try hiring a Weployee for a few hours a day or a couple of days a week to ease the burden on the rest of the team, or help specialists focus on what they're best at during busy times.
This video, narrated by our co-founder Tony, walks you right through how to hire a Receptionist, from the creation of your Weployer profile, right through to posting the job....
First step is to click on the "Request a Weployee" button on the top left hand side and you'll get the option to choose one of two ways to hire Weployees. Weploy Select allows you to shortlist Weployees and based on their profile, choose which one you'd like to hire. The profiles keep the user anonymous and provide the skills the Weployees has been vetted for, their psychometric profile as well as their most recent job experience outside of Weploy.
For a receptionist role, as the tasks are pretty generic we'll choose the Weploy Direct option - this uses the Weploy algorithm to match to the right Weployee, and is therefore a lot faster - and in this example, speed to hire is critical.
No matter which option you take, both are protected by our first day guarantee, which says in unlikely event that your Weployee is not performing to our high standards, we will replace them and cover the cost of the first day.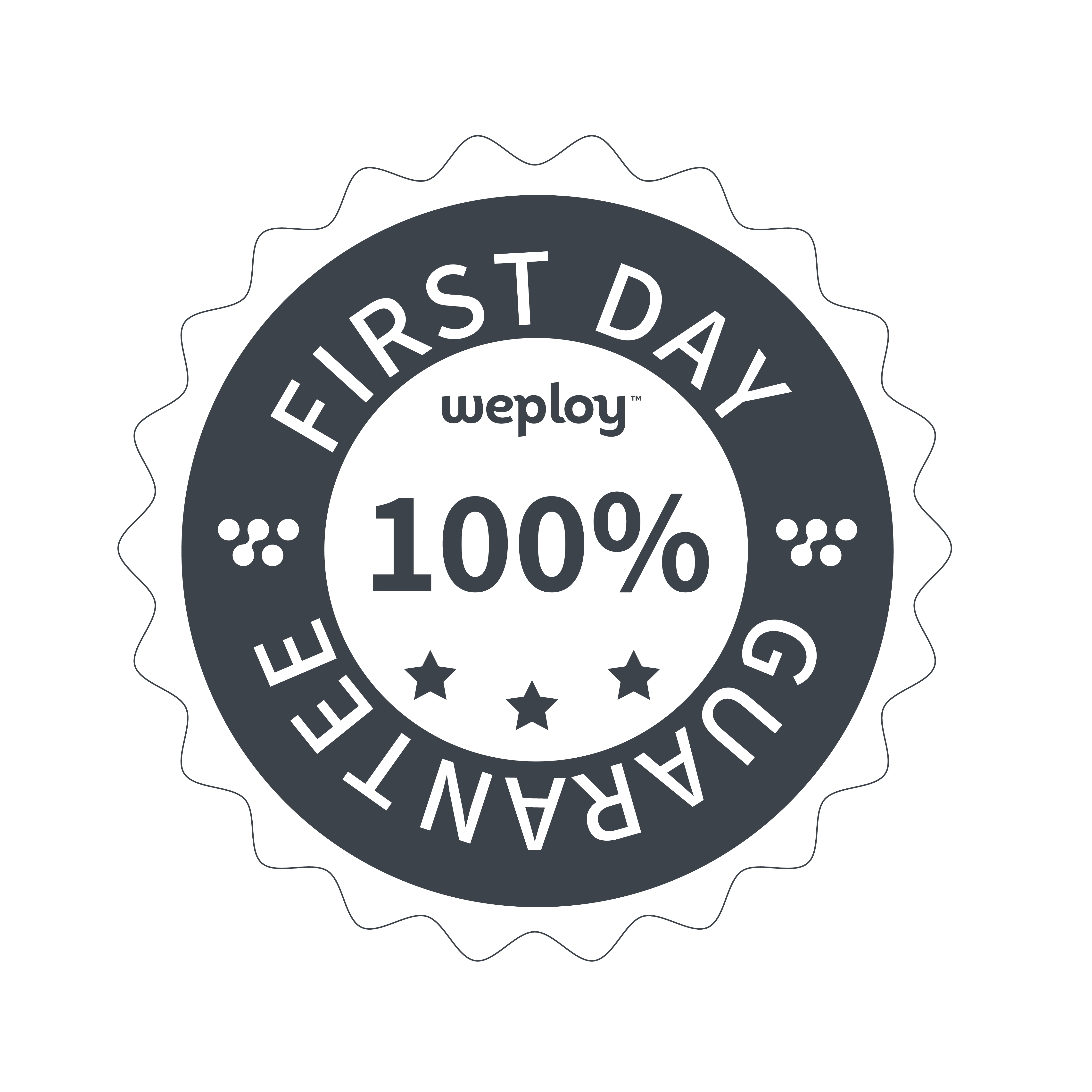 In this case we'll choose Weploy Direct, and here's the job creation form. It is very quick to fill this out but the more accurate the information you enter, the better we can match you to the right talent. In the job form, we select our location, then we choose which job we're hiring. You can find the receptionist job underneath Office Admin, alongside data entry clerks and a more general office admin job category.
Click on the Icon named Reception to select it and then add the three main tasks your Weployee will be undertaking in the job. In this instance I'm going to use three tasks that often come up:
Greeting visitors and ensuring meeting rooms are kept clean

Answering phone calls and managing enquiries

Processing incoming and outgoing mail
If applicable, you can enter any systems knowledge or previous experience that is preferred. For my receptionist I don't need anything in particular - I may need them to do some data entry into the CRM, but basic level knowledge is easily picked up by our Weployees, and one of the key traits we look for in our vetting process is the ability to pick up information quickly - or learning agility.
Next up we put in the number of Weployees, and I'm going to tell them to go to reception and ask for Charles as he's the facilities manager and will be managing the Weployee on a day to day basis. Dress code is smart business as they are on the front desk, and now I enter the start and end time for the job. Being on-demand, you can always extend this as needed if your regular receptionist needs more time out of the business.
Note, there is a minimum time you can engage a Weployee and that's four hours. We do this to keep compliant with fair work requirements. Click next and we'll take you to your payments page. You can then select two options for payment, either as an invoice or by credit card. If the job is quite short and the need is immediate, using a credit card will mean you can post the job immediately. If you choose invoice, simply add your ABN and we will review within 24 hours but often this is a lot faster.
Click post and there it is! Your job is live and being matched to our Weployees who match the skills outlined in the form. We give the Weployees 60 seconds to read the job request before they can look to accept so simply go back to the dashboard and within a couple of minutes you'll see the job be accepted!
Now that it's accepted you can see the Weployee and have their contact details so feel free to give them a call or email with any information they might need to be successful.

There you go. That's how you hire a receptionist with Weploy. As you just saw, it's not just receptionists however. With a six stage vetting process looking at cognitive skills, emotional intelligence as well as past experience, we guarantee quality every time. No matter if you're looking for a bookkeeper or customer service rep - we've done all the hard work involved in selecting, interviewing and testing candidates for you, saving you time and helping you focus on what matters.