I had been working on growing my own business for two years which involved a lot of rolling my sleeves up and coaching clients on detailed forecasting, planning and strategy. It's been rewarding and challenging in equal measures! But as a lover of learning, with a Bachelor of Commerce, Accounting and Finance and a Masters in Engineering, I was beginning to feel my own personal development was being sidelined somewhat. I began to feel out of touch with the market and wonder whether I could even keep up in today's fast-paced Financial Industry.
Taking Back the Control of my Career Path
Through my coaching experience I came across The Careerists, who provide "Job-Success coaching" for job seekers who are struggling with finding work or seeking a career change. After a couple of months' training which included a resume re-build, interview practise and one to one coaching, I found myself feeling back on track with my goals and my confidence was slowly creeping back. I began to gain more clarity into myself and my direction. We looked critically at my capabilities, identifying my strengths and learnings from previous work environments and how I could apply them in the workplace of today.
The Benefits of being a Contingent Worker
With a fresh sense of self assuredness in myself, the next step was to dive back into the job market. But this too came with its own set of fears! What tools are Finance graduates prioritising? I had been focussed on macro business strategy for so long… but what kind of software do I need to be comfortable with? What new areas or fields of Finance have opened up in the last few years that I might be interested in learning about? When The Careerists team put me in touch with Weploy, I liked the idea that I could "shop around" a bit before I decide on my next career move. Being a contingent worker means I am now taking ownership of my own career path – I can continue to work on my own self-learning, and alongside that, work on projects at a variety of different businesses at times to suit me and my schedule. My first role at Interpreting and Translation Service, Oncall was enabled via Weploy and the contract has been extended twice. Here's me with the team, wearing my Superwoman top, because let me tell you - I walked out of that role about 3 feet taller than when I walked in, feeling like I could fly! I will take that confidence right into my next job which has already been secured via the Weploy app.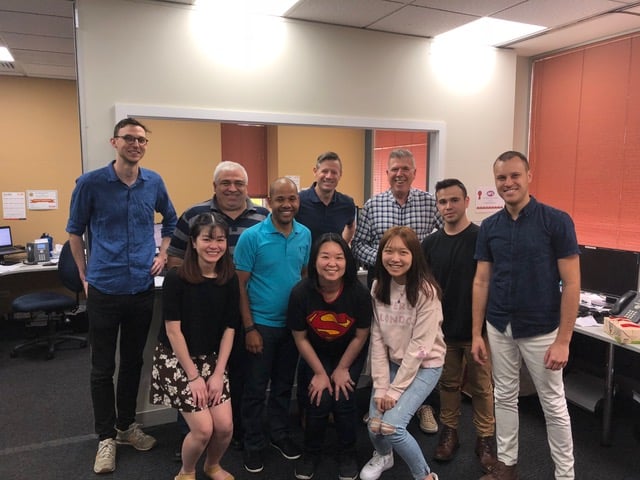 How to Become a Contingent Worker
I have been recommending Weploy to everyone I've worked with since. I've met so many young people just jumping from one career to the next, chasing their next paycheck without thinking honestly about who they are and where their strengths lie, what their strategic goals and direction should be, and where they can contribute to the growth of a business. Weploy helps people experiment, test themselves and try things out for size, enabling them to carry those insights forward towards a happier and more empowered way of working.