After extensive research amongst our Weployers, we're testing an exciting new feature to the Weploy platform and are delighted to introduce: Weploy Select.

We're always looking for ways to enhance the Weploy experience for both Weployers and Weployees, and by introducing an element of blind choice by adding a Shortlist step to the job posting process, we're confident that the number of jobs posted on the platform will increase.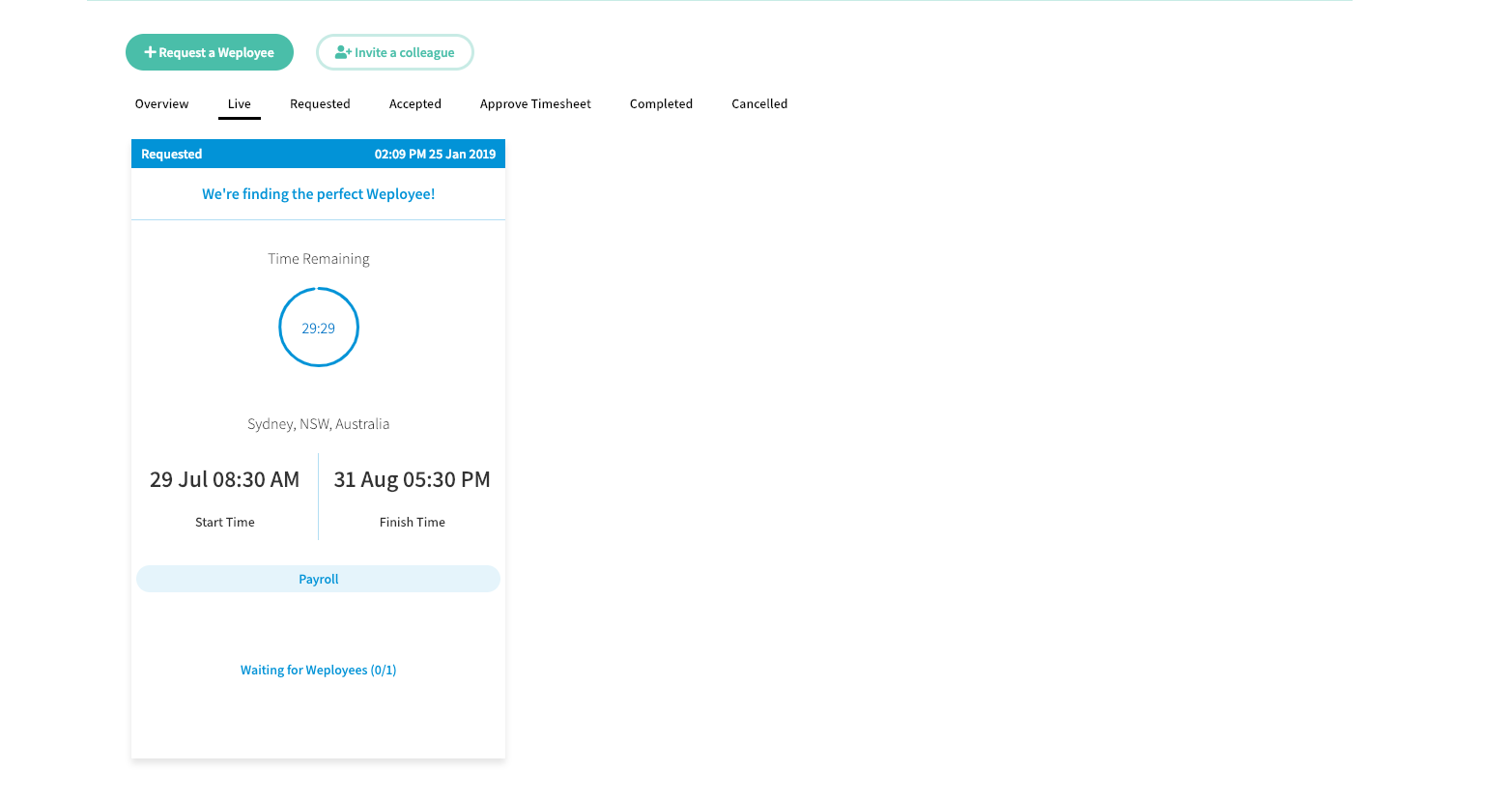 Jobs that are posted as Weploy Select will allow up to three Weployees to indicate their interest in a position and the Weployer will then have a short time window of 30 minutes to choose which Weployee is successful from a range of profiles.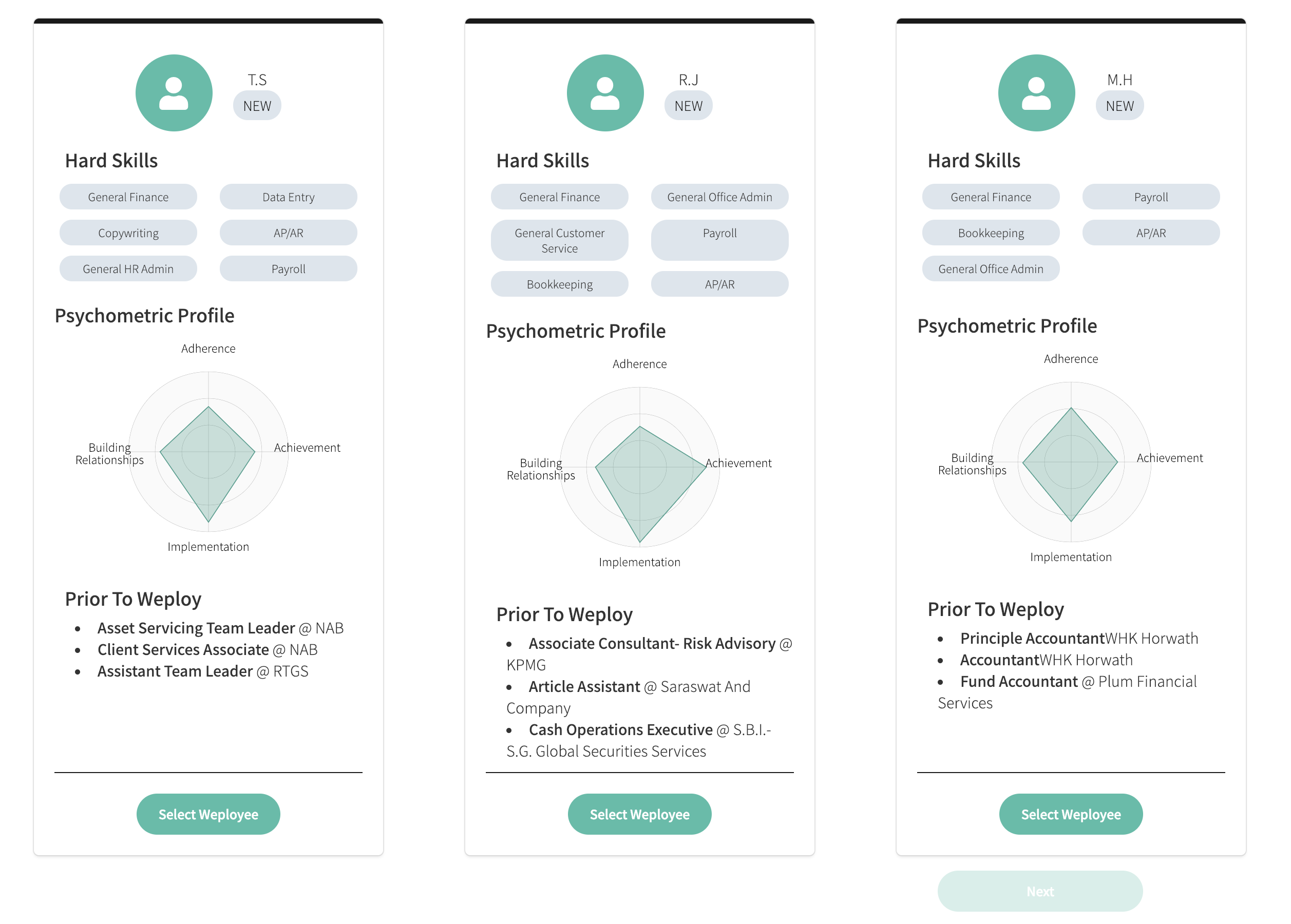 To remove any bias from the process, we will not share names, photos or any other identifying information. Instead the profile will simply display their initials, indicate the skills Weployees have been qualified for as well as an overview of their psychometric profiles
Once the desired Weployee is selected, you will be notified, and the Weployer will then have access to your name and contact details, whilst they will receive a notification email like this: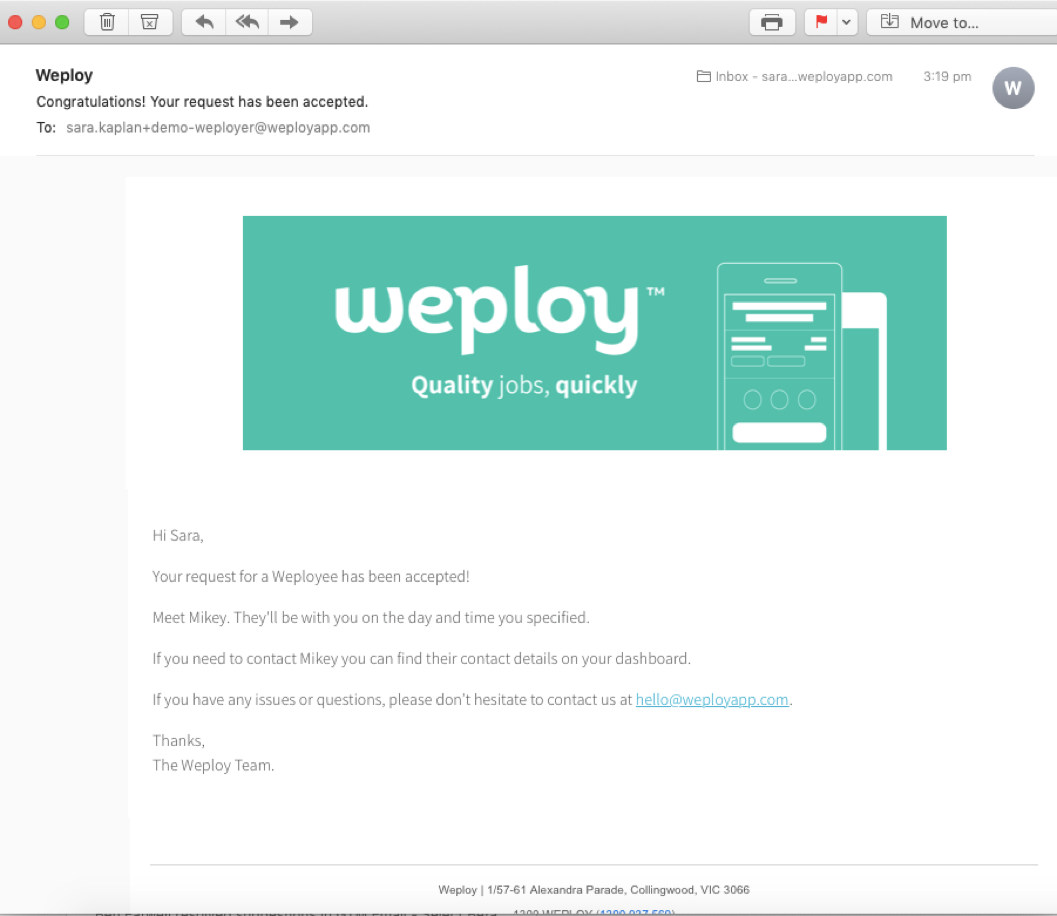 Congratulations! You have been selected for the job via Weploy Select and we're confident you will impress on your first day. If you missed out on this one - don't be disheartened. Perhaps another Weployee had experience working for a similar company or using a tool that is essential for the job.
If you're not a Weployee yet but the idea of having access to quality, short-term jobs on demand sounds good to you, apply and join us now!
What we look for:
Empathetic - you can connect to and understand people with ease
Customer service oriented - you believe that going above and beyond makes all the difference
A lifetime learner - you take every opportunity to learn and gain new knowledge and skills
Problem solver - you embrace challenges enthusiastically
Strong communicator - you are easy to talk to and you care about grammar too