Last Thursday, we hosted a Future of Finance event for people in finance to get together, network and discuss some of the most pressing questions in the sector today. The audience, which included job seekers and finance hiring managers alike, learnt some interesting insights from a dynamic panel discussion with industry experts and we've compiled them into 3 key takeaways here.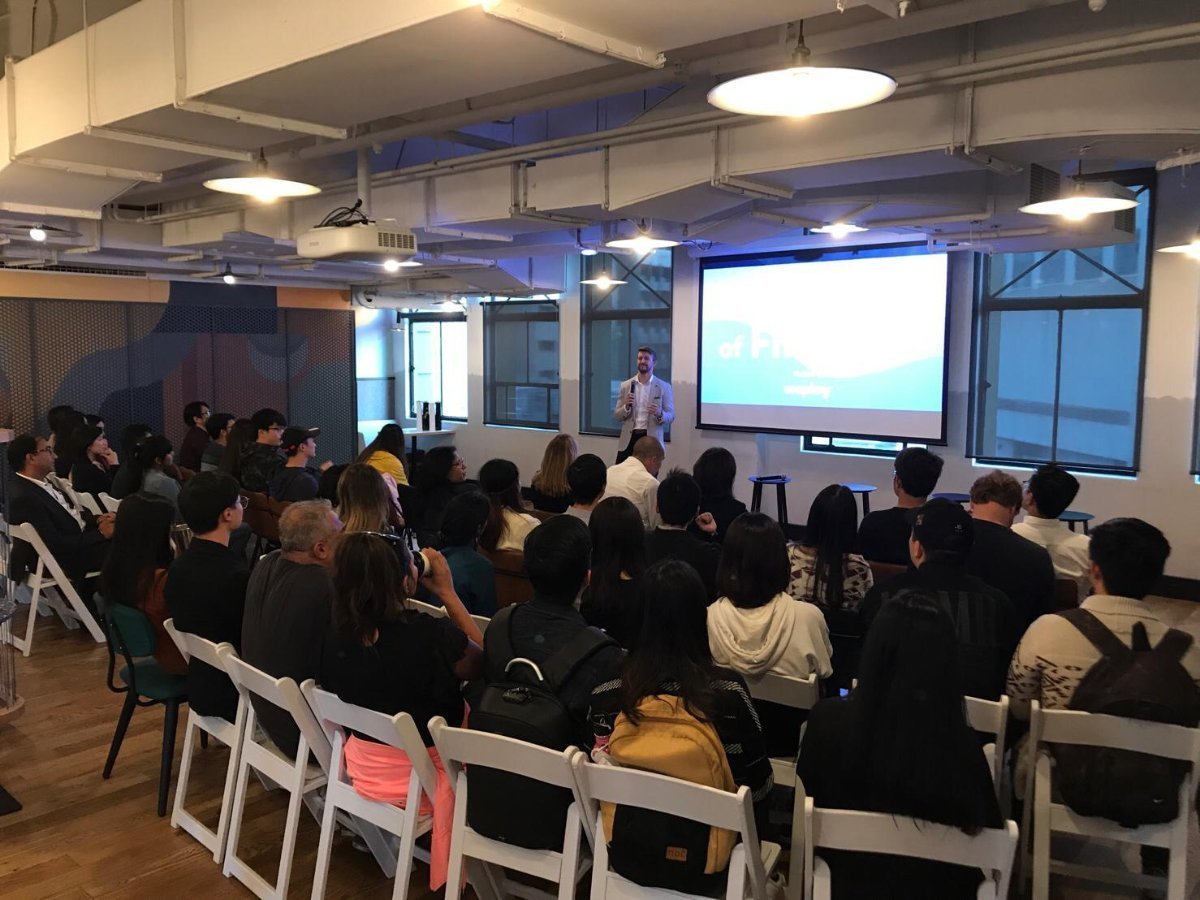 1. Your career path might not look how you expect it to
You may think that getting a Masters in accounting will lead you down a static or traditional career path working for a big financial institution. Our panelists agreed that this isn't necessarily the truth anymore. Careers paths in finance, like most other industries, have changed drastically. Reflecting on their past experiences, they argued that each of their careers took unexpected turns that reflected trends and demands within the local and global markets.
Marisa Punshon, Founder of Orbit Accounts, argued that her career path took a turn when she became an expert in a specific software, Xero. She emphasised specialising and tailoring your career to reflect what you love and what you're good at.
Financial Controllers, Anna Shersheneva (Versent) and Peter Macknamara (Camp Australia) both emphasised how their careers path also changed considerably over the years. Peter highlighted how he naturally gravitated towards certain roles as he progressed (ie. strategy). Anna added 'The future holds so many possibilities. The role you may be in the future probably doesn't even exist right now.
2. Technology is changing everything
Technology has changed the face of finance recruitment. Not only are employers looking for new technical skills like software systems - but roles and workforces are changing to accommodate innovation. Marisa contends 'the biggest change in the finance industry is the rise of cloud software, enabling traditional in house finance departments to be outsourced - where candidates can work remotely. I can now see a trend of recruitment being sourced locally and less from overseas, as local talent can be easier to manage logistically. One other challenge is finding staff who are adaptive to new technology. For instance, many companies have an additional software knowledge required for inventory, payroll, reporting, project management and eCommerce. So you need staff who are not only able to use their own software but can also manage the integration with the other software it connects with.'
Anna highlighted the increasing role automation is playing in finance. She said, 'More and more organisations are actively looking into implementing robotic process automation to automate repetitive processes. Lower skilled jobs will disappear in the near future. Automation will claim the boring, repetitive, rule-based activities.' While this may seem like a doomsday prediction, Anna is quick to articulate how this will benefit finance professionals. 'I think it's actually a good news' she emphasised 'as we can up skill as a workforce and offer other high value skills. If you take a look at the list of jobs least at risk to be taken by automation, you'll notice that most of the jobs on this list involve face to face communication and interaction with other people.'
3. Success depends on soft skills
Perhaps the most urgent advice for candidates looking to make an impact within the finance profession is to brush up on their soft skills. All three of the experts emphasised how soft skills are at the front of mind for any hiring manager. Peter highlighted the ability to be curious and collaborative within teams, with strong communication skills at the front of mind for any team leaders looking to effectively deliver strategies in a timely manner. In many ways, this is very different from a traditional way of thinking about the finance professional.
Anna emphasised, "The requirements for strong candidates are changing. Before we were looking for candidates primarily with strong technical skills - knowledge of accounting and auditing standards, knowledge of financial analysis, previous experience with a particular software and so on." She then highlighted that soft skills are now increasingly important. "I would absolutely prefer the candidate with the right attitude over the one with good knowledge of accounting standards. I'm pretty sure that this shift will continue in the next 5-10 years. With AI replacing humans in everything database-related, candidates are more valued for their behavioural capabilities than their technical knowledge."
Marisa agreed that job seekers need to set themselves apart beyond basic technical requirements. She explained, 'One misconception is that finance is purely a data entry role (particularly bookkeeping). This is now not the case as staff need to know how to use software, design systems and processes for better efficiency and accuracy and also keep up with changes in compliance requirements. As technology evolves, the basic roles such as data entry, will become obsolete. Being able to use critical thinking skills while preparing financial reports, analysing cash flow, analysing KPI's and other things is much more valuable to business owners. It helps them make important financial decisions. Having great communication skills is so important. Being mindful and putting up your hand and saying 'I didn't quite understand that' and asking for further instructions is also desirable trait. In finance if something is misunderstood and done incorrectly it can take a lot of time to find and fix. In short I would also look for staff adaptive to change and proactive."

Thanks again to all our panellists, and of course the guests of our Future of Finance event. We're currently hiring for bookkeepers, AP/AR and payroll professionals to join the Weploy platform. To join our community and start accessing finance opportunities with some of Australia's leading companies like VicSuper, Slack, Lonely Planet and HotDoc, apply below.