No matter the size, all businesses have those admin tasks that are at once important, not urgent, and also really really boring. You have two options. You could:
a) Bump these tasks down the to-do list indefinitely, or
b) Move away from the work you actually enjoy (and what you get paid for) to get them done yourself.
As a small business, we face the same challenges so we thought we'd share how we use our own service to make our lives a little easier and work a little more efficiently. Here's seven jobs we outsource to Weployees each month.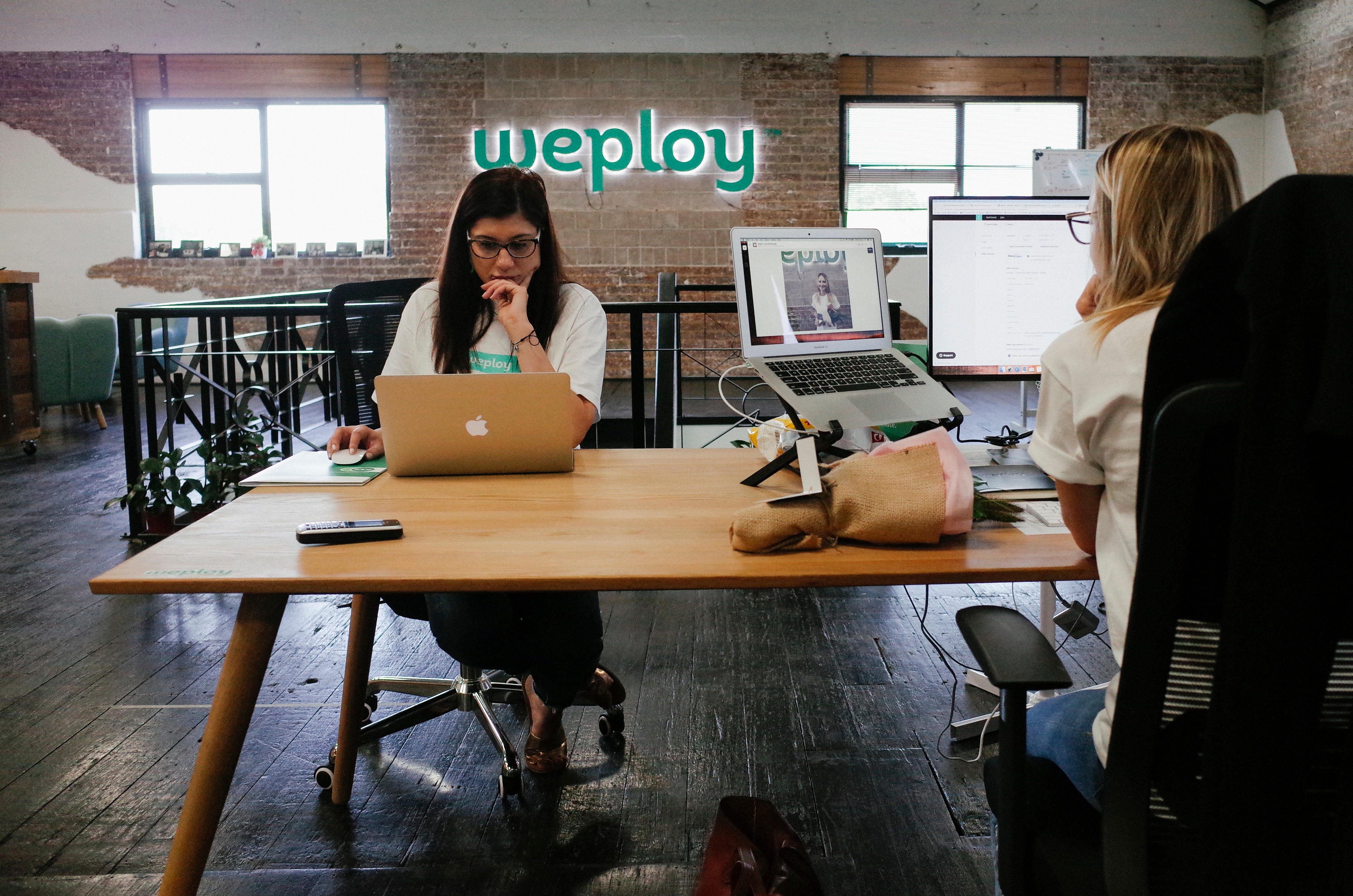 1. Marketing Admin
Myself and the marketing team at Weploy have a million things to do at any one time but found that some of the research and administrative tasks were slowing us down. We used a Weployee to come in every other week and compile:
All the relevant events that our target market attend, both large and small

Share social and blog posts from key industry players

Download and file relevant market reports, highlighting key stats or quotes.

Conduct influencer research and source some potential collaborators for our content marketing
2. Monthly Reporting
As the marketing and sales teams grew larger and more complex, the need for regular reporting to the rest of the business became urgent. Once we had set up the general structure of the report and where to find the data, we didn't want to use valuable time pulling this all together.
Based on the requirements each month, we bring in a Weployee for a day or two to gather the data and create a powerpoint that is presented to the leadership team. Another of those essential tasks that takes too much time away from the value adding activities.
3. CRM Management
The Head of Growth was sitting with the sales team talking about managing their pipeline and targets, and heard the usual complaints about how much time it was taking to add details into the CRM. The answer was simple - bring in a Weployee every week to research and enter the leads they were connecting and meeting with.
In the first four weeks there was a sizeable uplift in the number of meetings scheduled as the sales team could focus more time on prospecting. But more importantly for the business, the size of the contact database increased dramatically and the forecast accuracy improved significantly.
4. Making Outbound Calls
This one lead to some very satisfying results. We had a list of warm leads and needed someone to come in and reach out to them with a call and set up a meeting with our co-founder. Our prospects really appreciated this personalised approach from the Weployee we brought in to do the job. In fact, she was so good that we had to bring her on as a permanent hire to help us manage the Weployee onboarding process!
5. Answering Inbound Calls
When Weploy first started it was all hands on deck and that meant the co-founder Tony would have to pick up customer inquiries. We soon realised that after big events, the increased inbound inquiries were becoming more than he could handle whilst attempting to maintain his regular workday.
He hired a Weployee during these predictable surges to ensure we were able to continue providing the high level of service our customers deserved, whilst growing the business alongside. Having the same Weployee come back in each time created even greater efficiency- he knew how to answer the recurring questions and direct leads to the right person internally.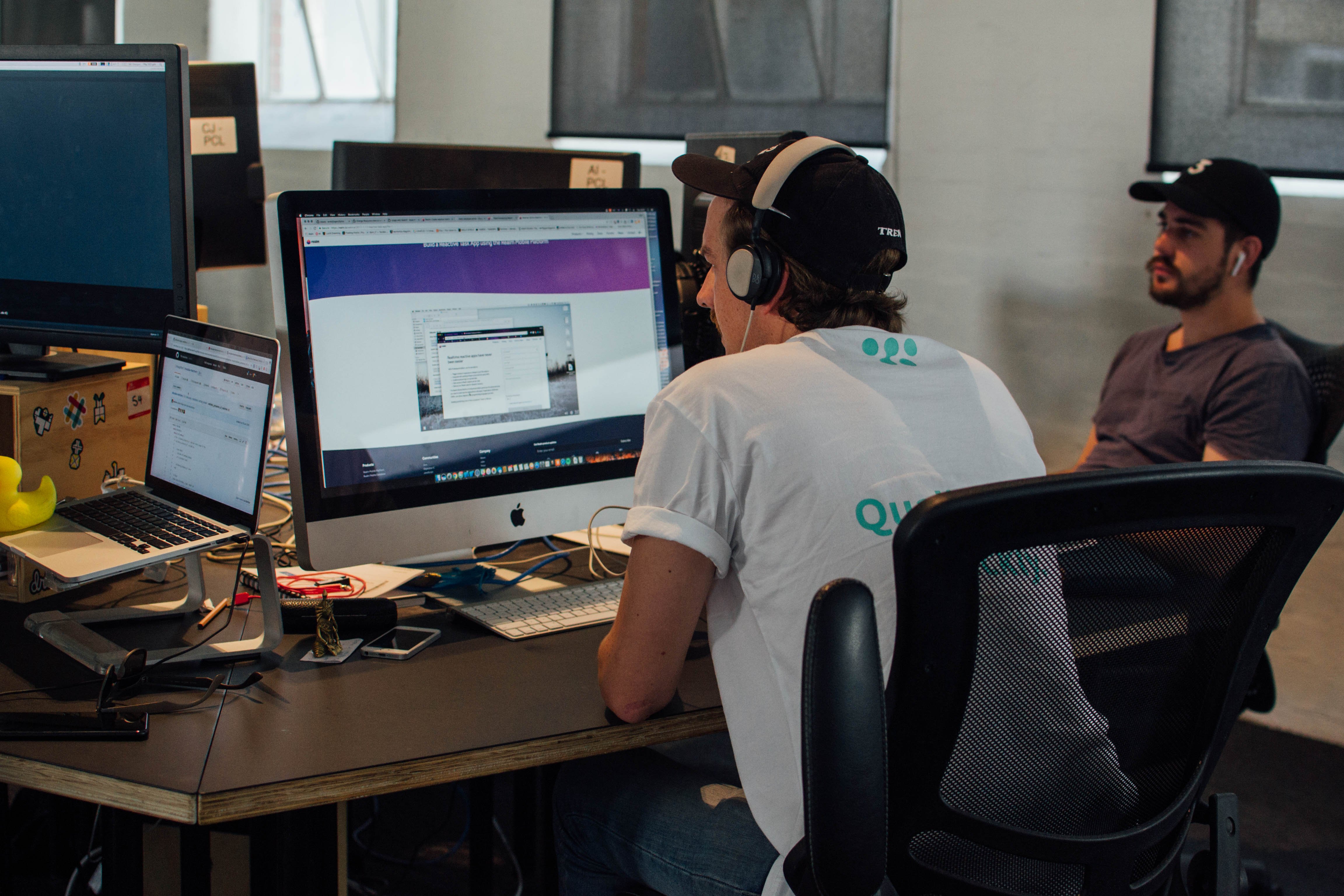 6. Diary Management and Booking Travel
With executives spread over two offices, engaging with prospective and existing customers, there was a lot of travel and a lot of meetings. Trying to get everyone in one place was an eternal headache and one of our top Finance team members was tasked with managing the diaries and booking interstate flights.
So one of the first Weployees brought in was to help manage the executive diaries and book all the travel. The amount of time this saved the exec team was a surprise to everyone - and meant our finance girl could go back to what she did best, and the leadership team could focus on what really mattered to the business.
7. Data entry and processing
Even in the early days, we had a lot of spreadsheets... Spreadsheets for finance, spreadsheets for sales, spreadsheets for the love of spreadsheets!
Maintaining spreadsheets is a vital task, but such a productivity killer for our business line managers. So we brought in a Weployee on a needs-based, semi-regular basis to update key spreadsheets from the various inputs and carry out some basic data analysis. This Weployee turned out to be an absolute data superstar, having previously managed multi-billion dollar construction projects back in her home country… and ended up helping us further streamline our processes.
Every business and every job has its share of administrative tasks and processes that need be done each day, each week, month and year. If you can identify what these are and outsource them, you are well on your way to getting the absolute most out of your working day and may even be able to free up some precious time to focus on self-development, or redress your work-life balance, whilst helping to accelerate your business too.