What challenges is Xero facing in talent acquisition?
The Team Xero value proposition to the candidate market is a strong one: we believe that you can come and do the best work of your life at Xero. And you can do so at a business that:
Is one of the fastest growing SaaS companies in the world
Is purpose-driven and committed to having an impact on the lives of our customers
Has a set of meaningful values that underpin everything we do
Is always looking to the future, questioning how we can continue to innovate to best serve our customers and stay ahead of the curve.
One of the hurdles we face, which is actually more of an opportunity, is making sure we are truly capitalising on the above messaging and amplifying it to our target candidate markets.
Whilst we have a strong value proposition – very helpful for any inhouse talent team – we also have our challenges too, primarily around scale. In a relatively short period of time, we've evolved from a beautiful accounting software start-up to a global small business platform. In the process, we've acquired a rapidly expanding customer base and built a geographically dispersed workforce of 2,500 employees. There will always be competing interests in a hyper-growth environment, so one of the main challenges for our our Talent Experience team relates to prioritisation of our hiring. Have we nailed that yet? No, but it's something we're continuing to work on in conjunction with Xero's leaders.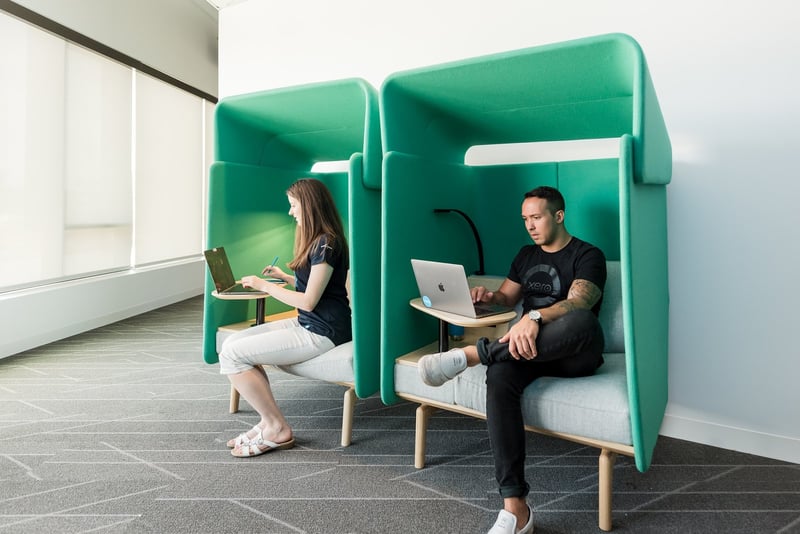 How does tech support the recruitment process for you at Xero?
We use a range of tools and technologies to aid our recruitment process here at Xero (there are some variances by region). As we continue to evolve our TX function, we'll keep reviewing both existing and new tech to best support our efforts across employer branding and attraction, assessment, background checking, on-boarding and talent pooling. We also consider how tech can help us work best with candidates, hiring managers and each other.
While tech is the ultimate enabler, we believe it will always remain human interactions that drive the best outcomes.
What are you doing to promote diversity within what is stereotypically a male dominated industry?
From a gender diversity perspective, we work with some amazing partners like Work 180, Code Like a Girl, Tech Girls Movement, Girl Geek Dinners and Ladies that UX to showcase working life at Xero and highlight the opportunities for women in technology. In addition to our internal programs (part-time developer programs, career change programs etc.), these partnerships have achieved some fantastic results for our workforce composition and the communities that we support.
We also recognise that gender is only one element of diversity. Indeed, our hiring practices, ways of working, internal education and workshops and external partnership development need to reflect the diversity of our 1.8 million subscribers. We will continue to value and embrace diverse experience, skills and perspectives so that we can work better together and continue to innovate for our customers, partners, and the communities we interact with every day.
How does Xero's Talent team work with hiring managers when hiring?
We view hiring as a partnership between hiring managers and the TX team. In our opinion, the key to a good hiring outcome is complete clarity on the position, the candidate requirements and the hiring process itself. We also encourage hiring managers to constantly be out there meeting good candidates in-market and thinking about succession planning for their teams (whether they're hiring for a vacancy or not).
What aspects of working at Xero do you highlight to a candidate during the recruitment process?
We make a conscious effort to lay all of our cards on the table. Nobody likes finding skeletons in the closet when joining a new business, so we go out of our way to be really transparent about both the benefits and the challenges of working at Xero. Naturally, some of the challenges don't align well with everyone: Working at Xero is fast paced, constantly changing and requires working with ambiguity, and we call that out throughout the recruitment process. But for those who are up for the challenge and bring a growth mindset and bias for results, the opportunities are second to none when it comes to working with amazing people, evolving team Xero capabilities, and solving problems that have a positive impact on the lives of our customers across the globe.