In honour of International Women's Day, we celebrate for women's rights and equality around the world, everyday at Weploy. We've seen such an amazing accomplishment in the world, especially in recent years. In 2020 and 2021, countries with women leaders, (such as New Zealand, Germany and Bangladesh) received global recognition for their efforts during the COVID-19 pandemic; Kamala Harris became the first female, Black and South Asian American Vice President of the United States; and Scotland became the first country to allow free and universal access menstrual products.
At Weploy, we're so blessed to have these amazing Women from different backgrounds come together to create a fearless and empowered future of work.
In this blog post, we've (virtually) sat down with a few of the Women at Weploy and TalentTap to learn more about who and what has shaped them to be the person they are today.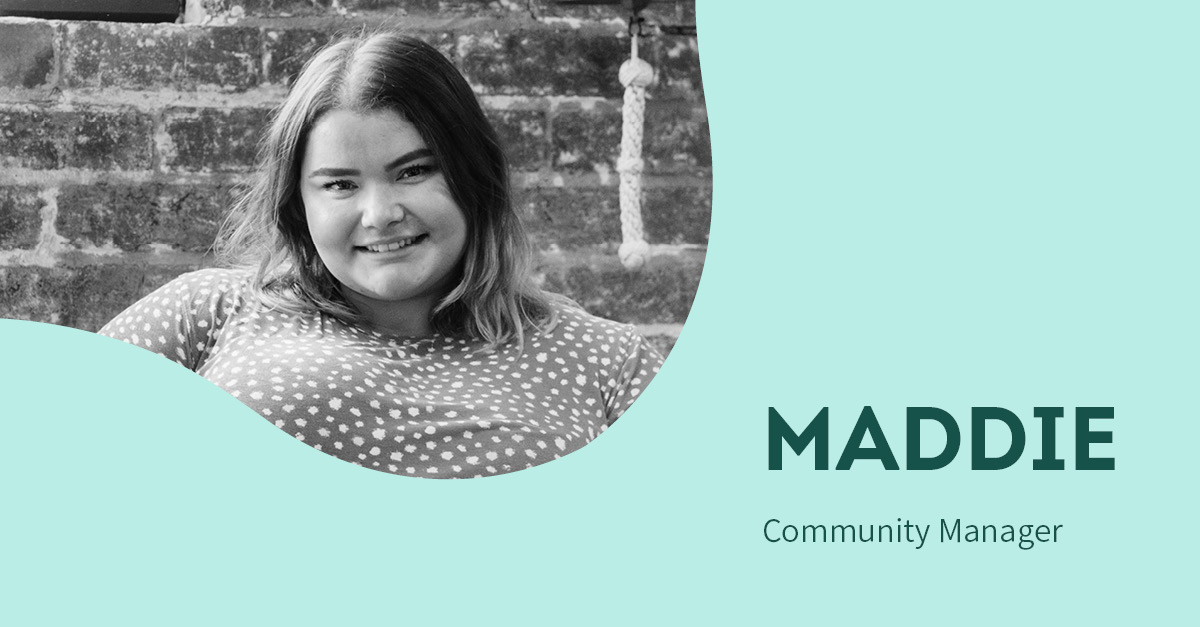 Who inspires you and why?
My friends! I am hashtag blessed enough to have a strong group of fab women around me. We're so vulnerable with each other and are comfortable discussing our issues, observations and the constructs around us, including calling each other out and challenging each other on the way we may perceive people, events and situations. It's fabulous being held accountable, giving and receiving feedback and advice, while feeling overwhelmingly supported and content.
My mum is also bloody awesome - she got her nursing degree at 62 years old and recently became a qualified beekeeper! She put her life on hold to raise four kids and now she's taking it back, and bloody good on her.
What are your favourite podcasts, tv shows and movies?
Podcasts I love are 'A Podcast of One's Own' with Julia Gillard, 'You're Wrong About', 'Mum Says My Memoir Is A Lie', 'My Dad Wrote A Porno' and 'Mindset Mentor'.
Shows are RuPaul's Drag Race (and every single spin off), Kath & Kim, Married at First Sight, Masterchef, and just about any crap reality dating show on Netflix.
I know it's not there, but a book that I think EVERY woman should read is 'Untamed' by Glennon Doyle - it's all about realising where you people please and learning how to take back your own decision making power! Bloody awesome.
What is one piece of advice you would give to your younger self?
There's literally no need to impress people - it's okay to like One Direction, Justin Bieber and High School Musical, just own it! Also start Pilates ASAP and stop wearing so many 3/4 board shorts in non-aquatic environments.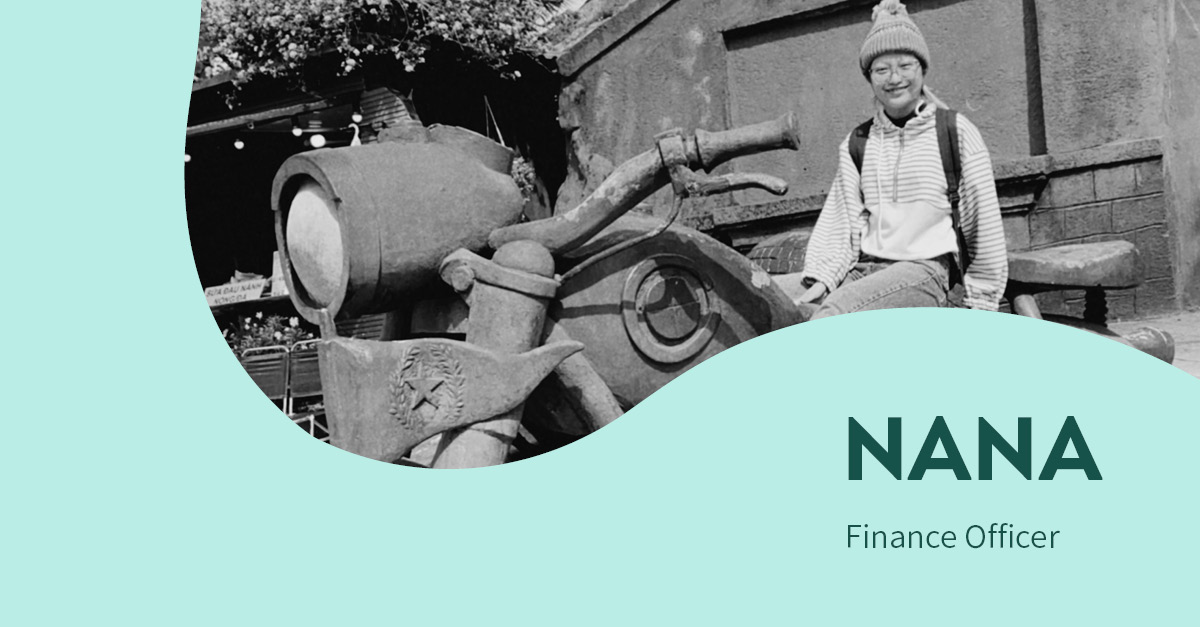 Who inspires you and why?
I have a lot of people who inspire me since I was young, but recently, Bob Ross has been an inspiration for me to embrace myself and pursue what I love doing. Bob Ross is America's most famous painter. With his distinctive hair, gentle voice, and signature expressions such as "happy little trees," he is really an enduring icon.
I've never watched any of Bob Ross' videos before, or even intended to learn painting in the first place. When I was browsing YouTube, I saw a recommended video of Bob Ross and it just all clicked. Never would I imagined myself to end up at a craft store later. Till this day, I am still painting and continuously loving it.
What most inspires me about him is his calming presence. He makes me always look at the bright side of things, staying positive. I find that listening to him helps me calm myself down and gain patience.
What's your favorite podcasts, tv shows or movies ?
Right now (of course), my favorite show to watch is Bob Ross' YouTube channel. Not because I try to learn how to paint, but because I love to see how he draws, listen to his soothing voice and learn life lessons through his videos!
Some of my favorite quotes from Bob Ross are:
"We don't make mistakes.
We just have happy accidents."
"It's so important to do something
every day that will make you happy."
"Don't forget to tell these special people in your life
just how special they are to you."
What's one piece of advice you would give to your younger self?
I would tell my younger self to not be so harsh on myself, to see mistakes and failures as a sign to keep improving. You can take a break whenever you feel tired. As Bob Ross said: "No pressure. Just relax and watch it happen."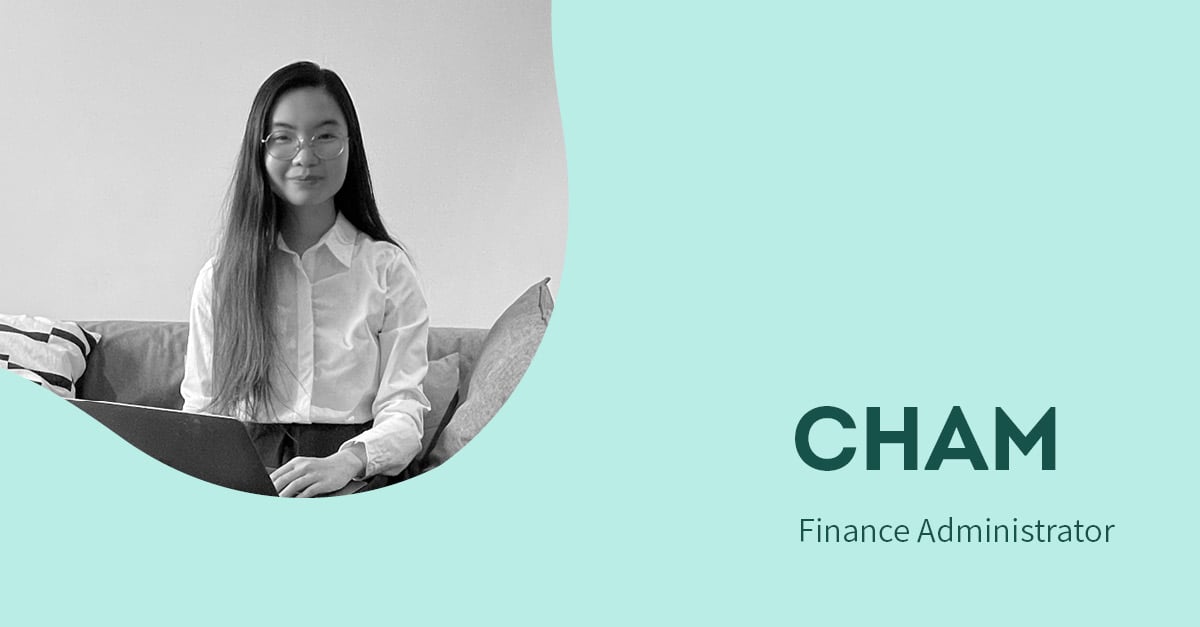 Who inspires you and why?
For centuries, women's role in society has been suppressed and set aside as supportive figures to the other half of the world's population–men. Also, until recently, gender equality has become a controversial topic, and that women over the world thrive for their recognition of their true value.
Ruth Bader Ginsburg has been an inspiration for not only me but many girls to embrace their power and treasure quality and pursue their dreams. Since becoming the second woman to ascend to the US Supreme Court in 1993, Ruth Badger Ginsburg has fought tirelessly to give voice to the voiceless. Ginsburg's inspiring work on the bench–speaking up for women, minorities and the LGBT community - has dismantled sexist structures in public and private life, speaking truth to power.
What's your favorite podcasts, tv shows or movies?
My favorite podcast is Duolingo Podcast. Since I was in high school, I have had an urge in me to learn new languages so that one day I can travel to as many countries as I want. I hope that day will come soon.
What's one piece of advice you would give to your younger self?
I would tell myself to be more confident and be myself. It's ok to fail an exam or to make mistakes, facing failure is hard but it's a necessary step to be successful.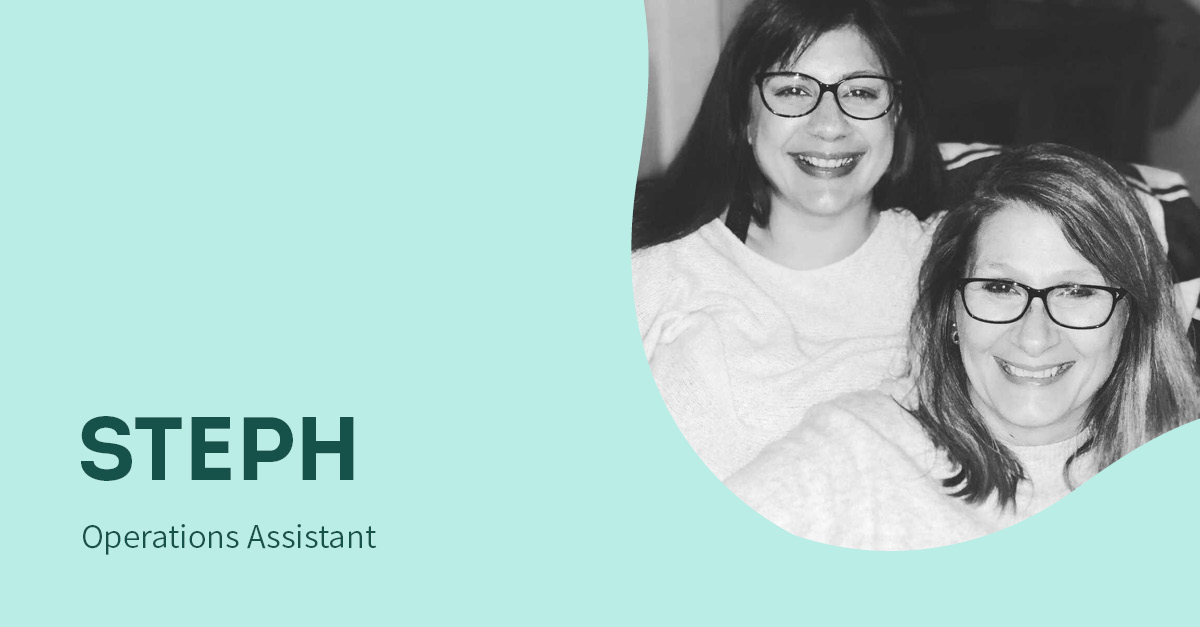 Who inspires you and why?
A lot of incredible women inspire me as I feel it's important to take inspiration from many women in my life, BUT my mum inspires me the most. She is a strong, intelligent, and resilient woman who is an incredible role model; especially to me and my younger sister.
What are your favourite podcasts, tv shows, and movies?
I'm a real sucker of criminal podcasts. I love listening to Criminal, Casefiles, Serial and I really love On the Media. On the Media's co-hosts is an incredible journalist amongst many other accomplishments. I'm also a huge fan of Netflix. At the moment I'm watching the Good Place. It's incredibly funny, crude with an intelligent twist.
What is one piece of advice you would give to your younger self?
To have more confidence in myself. Continuous learning and being out of your comfort zone is so important for personal and professional growth. I would tell myself to have more confidence and keep learning and achieving. That is the most important in life.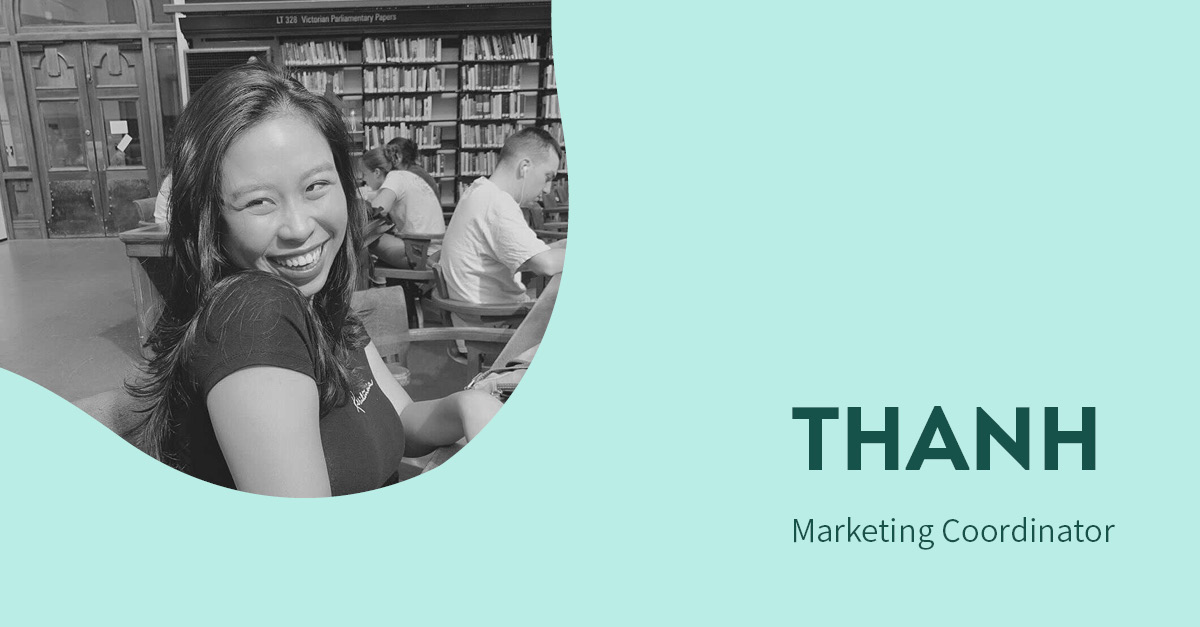 Who inspires you and why?
Xena the Warrior Princess. To the 9 year-old girl who was only watching men on television being portrayed as powerful and in command, it was eye-opening to see a 'princess' who could also be a 'warrior'– I had no idea that was even possible! I remember waiting everyday around lunch time to turn on the local channel that broadcast the show, and just spent my time being mesmerised by princess Xena, with her shining armor and her ability to drop-kick 3 people at once. That was one of the highlights of my childhood.
What's your favourite podcasts, tv shows or movies?
One movie that I have recently added to my 'most likely to recommend (a.k.a forcing them to watch) to all of my friends and family' list is Soul. The movie is about the venture of a musician's life after a sudden death on the very same night that he was supposed to get his 'big break'. The story really put me in perspective about how the concept of 'meaning of life' has led us to a lot of disappointments; and how each ordinary moment is meaningful in itself and should be cherished. My favourite quote from the movie "I don't know how I'm going to spend my life, but I know I'm gonna live every minute of it."
What's one piece of advice you would give to your younger self?
You don't need to try so hard, just know that you are loved. Also, fix your posture.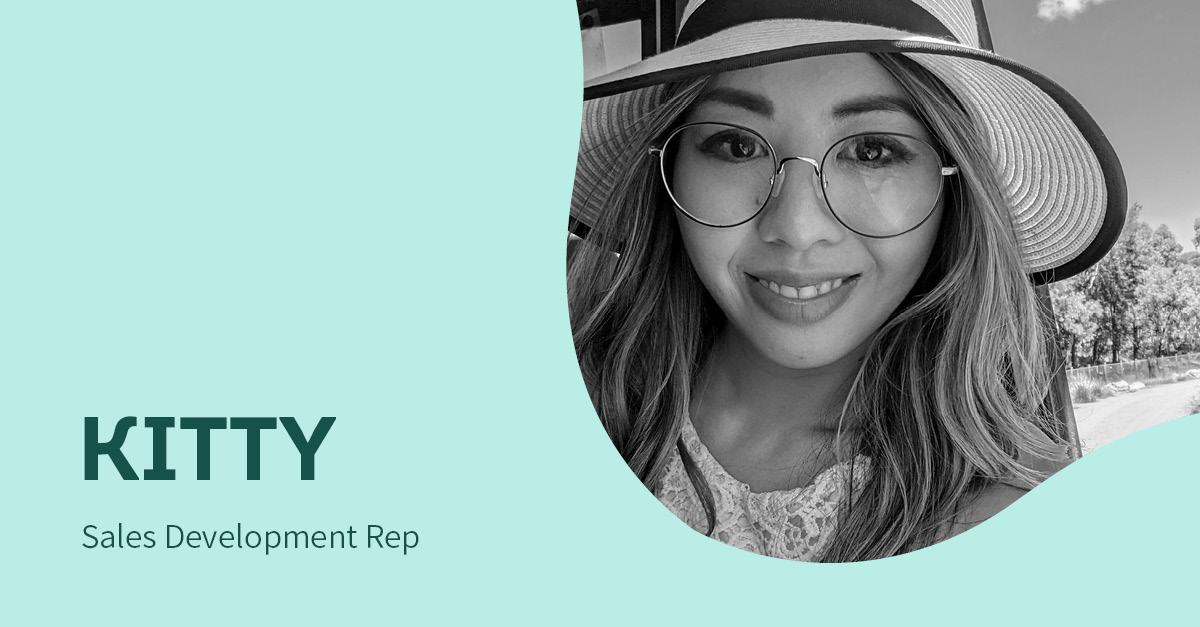 Who inspires you and why?
One of my inspirations is the Japanese artist, Yayoi Kusama, who's been working continuously on her craft despite voluntarily living in a mental hospital since 1977. Having suffered from hallucinations her entire life, rather than allowing herself to be consumed by her mental illness, she uses it as a point of empowerment, letting her psyche guide the creation of some of the most recognisable and captivating pieces in the world of contemporary art.
Her resilience and ability to flourish by embracing her personal demons is a real inspiration.
What are your favourite podcasts, tv shows, and movies?
As a former Film Studies student, it's always been impossible for me pick favourites when it comes to TV shows or movies!
Having been cursed with an insatiable sense of curiosity, I am a big fan of getting ready in the morning to podcasts that feed my hunger for random knowledge and trivia facts like 99% Invisible, Stuff You Should Know and John Green's The Anthropocene Reviewed.
One slightly less well-known podcast that a friend's recently recommended to me is UnF*ck Your Brain, where feminist mindset coach Kara Loewentheil uses a no BS approach to teach women strategies to overcome self-criticism and get past imposter syndrome. I have to admit it was a little confronting at first, but Kara's approach to breaking down what goes on in our minds and how these thoughts shape our realities has been really eye opening.
What is one piece of advice you would give to your younger self?
Embrace your creativity and that spark of madness. Take risks and focus on doing things that make you happy – even when they may seem a little strange. Once you're comfortable in your own skin, you'll always find and be surrounded by interesting people who appreciate you for exactly who you are.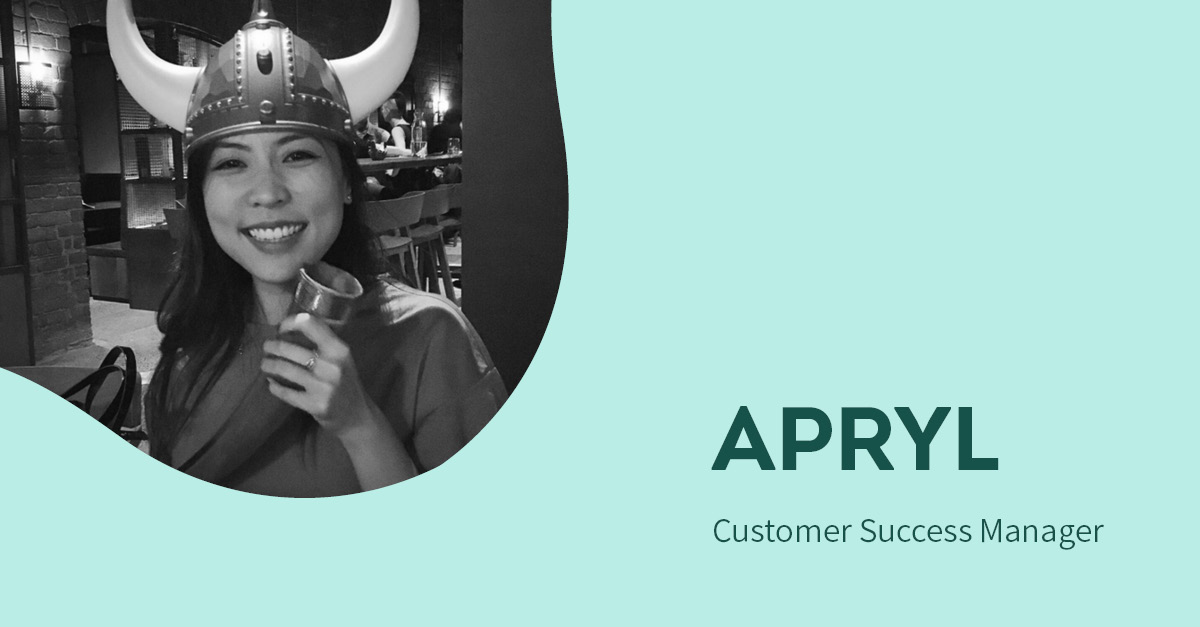 Who inspires you and why?
I am so grateful that I have a great support system and have been surrounded by heaps of strong and supportive women throughout my life. Many of these female figures in my life have made such a powerful and big impact in my life, but the one true person who'd truly inspired me and I wouldn't be the woman I am today, is my Grandma (Poh Poh).
This absolute legend has hustled heaps throughout her life. I've admired her tenacity to push through anything that life has thrown at her and come out of it as a trooper, and still look on the bright side of things. Growing up she's taught me many things–self independence, the fine balance between chasing your ambitions and dreams whilst not losing yourself, maintaining that gentle vulnerability, and the importance of connecting with your culture.
Amongst these great things, the one true thing that stuck with me the most is…how to host a fabulous dinner party!
What are your favourite podcasts, tv shows, and movies?
My favourite podcasts are: Armchair Expert with Dax Shepard, Hamish & Andy, Seize the Yay, My Dad Wrote A Porno and Sarah Holloway.
Must watch TV-shows are: SATC, Friends, The Walking Dead, How I Met Your Mother, Altered Carbon, Stranger Things, Vikings, Black Mirror, KUWTK, and Superstore.
My favourite movies are: Breakfast at Tiffany's, The Godfather (I & II), Infernal Affairs, Interview with the Vampire, 10 Things I Hate About You, Cruel Intentions, Devdas, and Mrs Doubtfire!
What is one piece of advice you would give to your younger self?
"Fear is the mind killer - Frank Herbert". Would've come in handy when I was in my early 20s!

Although International Women's Day is a special occasion, we celebrate our women everyday at Weploy and TalentTap. Without these strong and empowering females at Weploy and TalentTap, we would not be here today.
So a huge big thank you to all of the women who have shaped you to be who you are today, and for contributing to amazing things at our workplace!